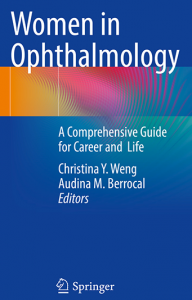 "It was serendipitous how it all came together," Dr. Christina Y. Weng said. Dr. Weng continued by saying, "Springer approached me about writing a book focusing on women in ophthalmology, and helped me turn my vision into a reality." Dr. Weng, Associate Professor of Ophthalmology and the Vitreoretinal Diseases & Surgery Fellowship Program Director, Baylor College of Medicine, Houston, TX and Dr. Audina M. Berrocal, Professor of Clinical Ophthalmology, Bascom Palmer Eye Institute, Miami, FL are the Editors for the recently published book from Springer Nature*, Women in Ophthalmology: A Comprehensive Guide to Career and Life. This recently published book is a collection of narratives from both women and men in the field of ophthalmology.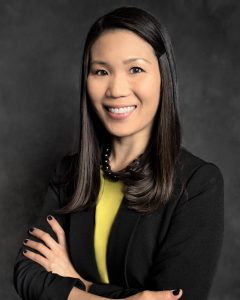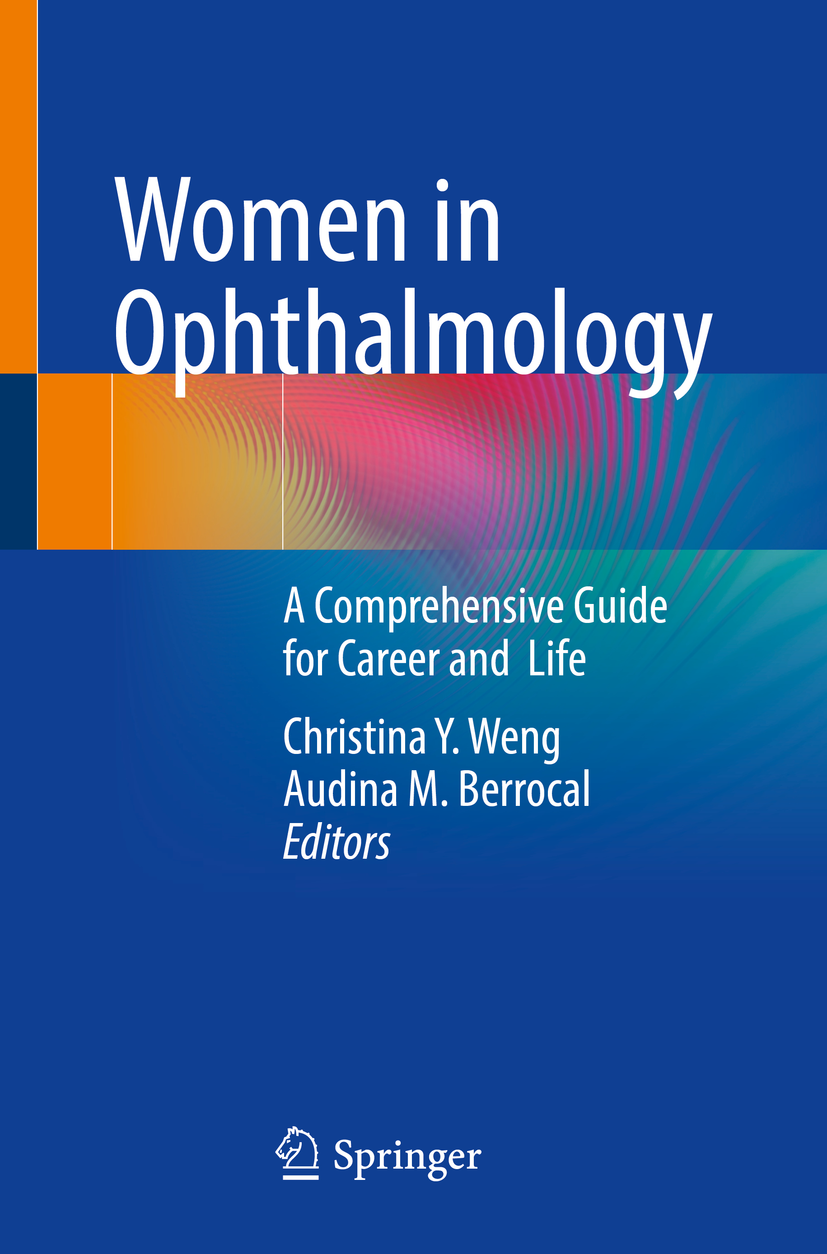 Editor Christina Y. Weng, MD, MBA
RetinaLink (RL): Did Springer Nature provide you and Dr. Berrocal autonomy to invite authors and determine the topics?
Christina Y, Weng, MD, MBA (CYW):  Springer was great in granting us 100% autonomy in the book's development. For many years, I had the idea of somehow putting together a repository of all the wisdom, experiences, and advice given to me by my wonderful mentors over my early career. This book seemed to be the perfect way to share that across the community. I invited Dr. Nina Berrocal to be my co-editor because she has been a guiding light in my own professional and personal growth, and it has been a joy to work together on our labor of love!
RL: What is the selection process for authors and topics?
CYW: Nina and I really wanted to include a diverse and comprehensive array of topics in Women in Ophthalmology: A Comprehensive Guide to Career and Life. Once we decided on the topics, we were very intentional in identifying who might be a good fit to write each chapter. We could not be more pleased with the resulting 46 chapters which discuss everything from choosing your residency and finding your first job, to dealing with workplace conflict and publishing research. And we are incredibly grateful to all the authors—some of the fiercest leaders in our field—who shared their inspiring stories.
RL: What was your favorite chapter?
CYW: Each chapter is amazing in its own way. Everyone contributed something valuable and unique in their chapter. I have two personal favorites. First, Dr. Tamara Fountain wrote about her career journey to becoming an oculoplastic surgeon. Although her path was not as smooth as some might assume, she persevered and exemplified resiliency in facing the obstacles she encountered. Her story is nothing short of inspiring. Secondly, pediatric ophthalmologist Dr. Ann Stout opens up about health hardships and how she has navigated those from a personal and professional standpoint. Her courageous and raw account of her experiences is compelling and touching.  
RL: What surprised you most when you started editing the chapters?
CYW: I was surprised by the sheer honesty and vulnerability extended by the authors. Revealing missteps and disappointments—especially when they are memorialized in book form—is extremely hard, but doing so is what makes this book so impactful. We can learn from each others' successes, but we probably learn even more from each others' challenges and how they were overcome.
RL: Has the book been well-received by industry?
CYW: We are delighted and honored that the book has been so well-received by the entire community, including our industry partners! Kevin Langton, Head of Global ODx Professional Education, ZEISS Ophthalmic Device, purchased copies for all his team members.
RL: What's the best way to order a copy for Women in Ophthalmology: A Comprehensive Guide to Career and Life?
CYW: The book is available in print or e-book form through the Springer website at
https://www.springer.com/us/book/9783030593346. It can also be ordered through Amazon and several other book vendors.
*Springer Nature is one of the world's leading global research, educational and professional publishers, created in May 2015 through the combination of Nature Publishing Group, Palgrave Macmillan, Macmillan Education and Springer Science+Business Media.