Stanislao Rizzo, MD, Chair, Department of Ophthalmology, University of Florence, Italy, is a member of the Executive Committee for the upcoming RWC, Retina World Congress, which will be held February 23 – 26, 2017 at the Marriott Harbor Beach Hotel in Fort Lauderdale, Florida. Dr. Rizzo is a recognized national and international lecturer in vitreoretinal surgery. He recently was interviewed by RetinaLink and provided his insight on why RWC's meeting format and agenda are unique and why retina specialists should plan to attend RWC's inaugural meeting.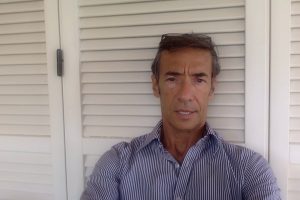 Stanislao Rizzo, MD
RetinaLink (RL): Retina has many scientific meetings in the United States and Internationally during each calendar year. If you have to choose which meetings you will attend, why would you attend Retina World Congress' inaugural meeting?Stanislao RIZZO, MD (SR): You are correct. There are many, many societies and meetings each year. There's only so much time. I'm honored to be a member of RWC's Executive Committee because this is "one" meeting to share different experiences ~ the speaker presenting and the rest of the world in the audience listening. The most compelling reason to attend… The "best" of the retina world will be in attendance. What's better professionally than three very intense days sharing ideas with your colleagues to solve the world's retina issues.
RL: The program agenda is superb. Will there be an opportunity to discuss each speaker's presentation and start a dialogue with your colleagues?
SR: RWC's meeting format allows dialogue and discussions from all over the world. Retina specialists have attended many different meetings during their career; however, this is the first Congress quite like this. In many regions of the world, retina specialists either practice medical retina or surgical retina. This Congress provides the global retina community an educational opportunity that is balanced 50/50. This balanced format allows a new understanding within retina and the opportunity to connect with the world.
RL: Many European meetings have a scientific session with a debate. Now, the AAO Retina Sub-day meeting has Pro vs. Con session. Will the Retina World Congress follow a similar format? What do you like most about a debate and does it change or validate your opinion?
SR: RWC will provide an opportunity to provoke discussion. Of course, the "pros" and "cons" will be outlined for both medical and surgical retina related topics. The overall value of the RWC format is to "listen and learn."

RL: Why do you prefer RWC's inaugural meeting venue and timing?
SR: Retina specialists attended ARVO in Fort Lauderdale for years before it started rotating to various cities in the United States each year. They are familiar with both Fort Lauderdale and the Marriott Harbor Beach Hotel. A comfortable venue is ideal. 
I'm located in Italy and it's important to have a direct nonstop flight to either Miami or Fort Lauderdale airports. It really makes a difference when you can have a direct nonstop flight versus a layover.
Additionally, the timing for RWC is ideal since its a quiet meeting month in Europe.
To register for Retina World Congress starting February 23rd in Fort Lauderdale, FL., http:/retinaworldcongress.org ,
e-mail Debbie Espe, RWC Executive Director & Board Secretary, Debbie.espe@retinaworldcongress.org, for more information. Her telephone number is 619.733.4156 to inquire about RWC's inaugural meeting.
Stanislao Rizzo, MD can be reached via e-mail at stanislao.rizzo@gmail.com