Register today to attend the Inaugural Intraoperative OCT Summit, www.ioctsummit.com, which will be held on Saturday, June 3, 2017, from Noon to 5 pm at Cole Eye Institute, Cleveland Clinic, Cleveland, OH, hosted by Daniel F. Martin, MD, Chairman – Cole Eye Institute, and Faculty, Justis P. Ehlers, MD and Sunil K. Srivastava, MD. This summit will begin after Cole Eye Institute's North Coast Retina Symposium VIII adjourns.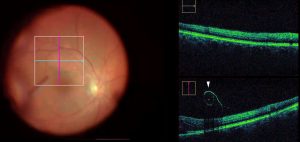 IOCT Summit Educational Objectives include:
Exchange experiences and clinical applications of intraoperative OCT in anterior and posterior segment surgery
Learn about latest technology developments
Discuss, further develop and advance future potential applications of intraoperative OCT with your peers
Expert speakers report and share their knowledge with new members of the community
Travel reimbursement up to $1,000 for the first 20 registrants*
*NOTE: Reimbursement for out-of-town guests only, must attend entire meeting.
Unrestricted educational support by Zeiss.