RetinaLink has previously featured Sean Adrean MD, FAAO, Retina Consultants of Orange County. Dr. Adrean's, surgical video showing his technique for ART, Autologous Retinal Transplant, is one of the most viewed videos on retinalinkglobal.com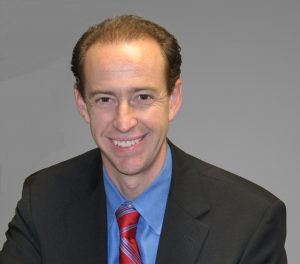 Sean Adrean, MD, FAAO

Today's featured video is appropriately named Case of Mayhem and quite frankly, at times is hard to watch. Dr. Adrean's voiceover is superb as he explains his surgical plan for his 50-year-old female patient who has a penetrating and perforating wound from a screwdriver.
Pre-op VA: LP. Her wound is 9mm.
Post-op VA improved to CF but patient was aphakic with silicone oil.
This is such a profound case, RetinaLink asked Dr. Adrean for surgical pearls. They include:
Do a 360 degree conjunctival peritomy and explore the eye. However, initially, I didn't find the second wound, maybe, I didn't try hard enough and I was presented with such a large temporal wound, that I figured that was all…
When the orbit started protruding beyond the lid margin, I realized something was wrong.  The vitrectomy had been pumping fluid out the exit wound and behind the orbit.
The choroidals were visual from the fluid that traveled behind the orbit so I went to air and put silicone in the eye to stabilize it. Then, slowly explored the eye again and located the second wound.
Ensure you have a high index of suspicion for an exit wound.
Manage these penetrating/perforating injuries with a vitrectomy at time of wound closure to get better outcomes.
If there was any posterior pathology, put a buckle around the eye.
Dr. Adrean can be reached at seadrean@yahoo.com