WE ARE VISUAL. 
How we embrace everything around us.
How we connect and how we discover our world.
Depth… Dimension… Detail… WE ARE VISUAL captures how vision impacts our lives and floods our memories because photographs change how WE see the world. Drs. Allen C. Ho, John W. Kitchens and Marco Mura provide their surgical impressions with ALCON's NGENUITY® 3D Visualization System. 
Allen C. Ho, MD, Wills Eye Hospital, Philadelphia said, "This is the best thing that has happened to retinal surgery because visualization has lagged behind all other improvements in technology."
"One of the things that I really liked about this system was the amazing good view that you were able to achieve with their 3D technology," added John W. Kitchens, MD, Retina Associates of Kentucky, Lexington, KY.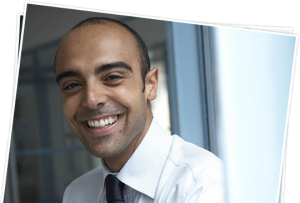 Marco Mura, MD

Dr. Marco Mura, Chief of the Retina Division, King Khaled Eye Specialist Hospital in Riyadh,  Saudia Arabia continued, "To compare the image you get with the optical microscope and the NGENUITY system, you can see the magnification with the NGENUITY is greater than with the optical microscope."