It's a 3D Double Feature with Drs. Audina M. Berrocal, Miami, FL, and John W. Kitchens, Lexington, KY, who are both members of VBS, Vit-Buckle Society's, new Board of Directors. Drs. Berrocal and Kitchens with their Executive Committee colleagues were instrumental in this year's VBS V success in Las Vegas.
Their videos are now available on retinalinkglobal.com/videos.
 Audina M. Berrocal, MD
Dr. Berrocal's Surgical Summary:
10-year-old boy with ROP OU post laser. The RRD was discovered during routine follow-up.
Pre-surgical VA 20/400 OD; IOP 12 OD –> OS BCVA 20/400. OD Vitrectomy for rhegmatogenous retinal detachment.
Post-op (1 month) – OD 20/200 BCVA with silicone oil.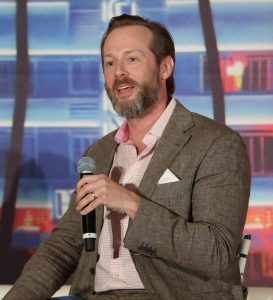 John W. Kitchens, MD
Dr. Kitchens' surgical video is the fourth of six in his RetinaLink video series. This video demonstrates removing an IOL with a soft tip needle.