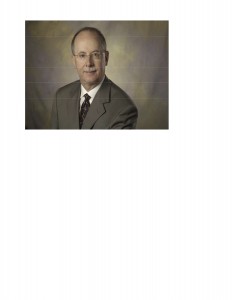 Dr. Donald J. D'Amico, Chairman of Ophthalmology, Weill Cornell Medical College, New York, NY, introduced Dr. George A. Williams as the honored Taylor Smith Lecturer at this year's 43rd annual Aspen Retinal Detachment Society Meeting. Dr. Williams is the Chairman of Ophthalmology at William Beaumont Hospital, Royal Oak, MI, and a partner in Associated Retina Consultants. During Dr. D'Amico's opening comments he said, "George is a remarkable man who is a retina surgeons' retina surgeon." Over the last 30 years, Dr. Williams has been involved in many societies and held leadership positions in the Michigan Ophthalmology Society, American Society of Retina Specialists, Ophthalmic Mutual Insurance Company, Relative Value Scale Update Committee and American Academy of Ophthalmology Retina Subspecialty day. He has published over 200 papers and received the Professor Yasuo Tano Memorial Lecture award at the 2014 Club Jules Gonin meeting, the Gertrude Pyron award and American Academy of Ophthalmology Lifetime Excellence for Retina diseases.
Dr. Williams' Taylor Smith Lecture is certainly a timely topic and is of interest to many in Healthcare and Industry: Health Care Reform 2015. As timely as Health Care Reform is his colleague and business partner, Dr. Michael Trese, refers to Dr. Williams as the "most depressing man in Ophthalmology."
In Dr. Williams opening remarks, he said, "we, the US, spend more on healthcare than any other country". It's a function of the prices… it costs more for medical care in the US. Nearly every procedure, surgery and test costs more in the US than in the rest of the world.
When looking at Healthcare Reform…. What drives policy?
Money. If you understand the money, then, you will understand policy.
PATIENT PROTECTION & AFFORDABLE CARE ACT (ACA):
The Patient Protection and Affordable Care Act (ACA) of 2010 restructured health care delivery. ACA included hospitals, insurers, physicians and patients in this initiative. The ACA of 2010 requires all health insurance plans provide coverage for essential health benefits and eliminate lifetime benefit caps and rescissions. One primary goal of ACA is to decrease the number of uninsured through health care exchanges and expansion of Medicare.
Affordable Care Act (ACA) goals include:
1)  Increase coverage
2)  144 million people enrolled in Medicare and Medicaid by 2019
— An increase of 20 million in Medicaid
3)  41 million people enrolled for individual coverage
4)  165 million people enrolled in employer sponsored coverage
So how does the Affordable Care act work?
Cost per month for covered individuals + Annual deductible
Pharmaceutical companies, aka "BIG PHARMA" will subsidize the ACA with an
$ 80 billion "give back" and Medical device companies will be taxed 2.3% on their medical devices like IOL's, Laser probes, etc.
The Centers for Medicare & Medicaid Services (CMS) have divided Medicare into four parts:
1)  Hospital (Part A)
2)  Supplemental (Part B)
3)  Medicare Advantage (Part C)
4)  Prescription Rx (Part D)
The cost for Medicare is $ 583 billion and the revenue for Medicare is $ 576 billion so starting off the deficit is approximately $ 7 billion dollars. There are 52 million beneficiaries in the Medicare plan. 10% of Medicare patients are associated with 60% of the costs.
The patient access breakdown is 77% for office visits and 28% is spent on ER, Emergency Room, visits. For Medicare Advantage, Part C, there's growth potential in certain states.
Hospitals have a dedicated revenue stream. Physicians compete with the Federal budget for their reimbursement. The Medicare program is invested and receives interest from designated Trust Funds.
CONCERNS:
The number of workers per beneficiary continues to decrease. Currently, the ratio is 5:1 and by 2029, the ratio will be three workers to one per Medicare beneficiary.
As the population ages, post acute care needs increase for some patients. According to the New England Medical Journal, skilled nursing and home health are critical for these patients. These services are costly.
During Dr. Williams' presentation he recommended a good article written by American Academy of Ophthalmology Executive Vice President & Chief Executive Officer, David W. Parke, II, MD, in the AAO's, EyeNet Magazine, March 2014,"The Consequences of High Deductibles".
EyeNet link is http://www.aao.org/publications/eyenet//201403
So, what's the future for Physicians?
First of all, it's the end game for Fee for Service. There will be a bipartisan agreement through the Federal government or private sector and ultimately, you will see the end of Fee for Service.
Hospitals are economic engines and most physicians will work for the hospital. You will have the Hospital, Ambulatory Surgery Center, ASC, and the physician office. These three entities will be market based.
So, how soon these trends will impact retina surgeons?
When these trends will impact retina surgeons is unclear at this time. However, it is likely that retina surgeons will face the challenges of continuing decreases in reimbursement, increasing regulatory hassles and further scrutiny under the guise of transparency.
Dr. Williams summarized his Taylor Smith lecture by quoting Yogi Berra, "the future ain't what it used to be".