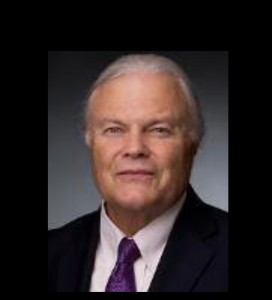 William L. Rich, III, MD, FACS
SAN FRANCISCO – William L. Rich, III, M.D., FACS, began his term as the 119th president of the American Academy of Ophthalmology on January 1. Dr. Rich was elected by the Academy's membership of eye physician and surgeons.
Dr. Rich brings more than 20 years of experience in health policy, health care financing and clinical quality metrics to his role in leading the Academy in 2016. He has served the Academy and the profession of ophthalmology in a number of capacities, including Medical Director of Health Policy. He is also chair of the Academy's IRIS® Registry committee, guiding the implementation of the largest clinical data registry within any medical specialty. Dr. Rich will continue to continue to serve the Academy in these capacities during his term as president.
His vast experience extends throughout the medical profession. He is a former chair of the American Medical Association's Resource-Based Relative Values Scale Update Committee, which recommends how Medicare should pay doctors. He has also consulted with the Robert Wood Johnson Foundation, the National Health Policy Forum and the Institute of Medicine. Dr. Rich remains actively involved in patient care. He practices general ophthalmology as the senior partner at Northern Virginia Ophthalmology Associates.
Dr. Rich plans for the focus of his presidential year to be on strengthening the profession of ophthalmology's engagement with government and policymakers by demonstrating how their actions directly affect patient care.
"To ensure that our patients can get the best possible care, ophthalmologists must play a more active role in the Academy's government advocacy initiatives," said Dr. Rich. "Lawmakers need to hear directly from ophthalmologists about how their policies have deep, long-lasting impacts on our patients. During my term as president, I hope to help mobilize more of our members and raise their voices so that government can more clearly understand the key issues that impact patient care and physicians' ability to deliver it in a sustainable manner."
About the American Academy of Ophthalmology:
The American Academy of Ophthalmology is the world's largest membership association of eye physicians and surgeons. A community of 32,000 ophthalmologists, we are passionate about protecting vision and fighting preventable blindness. For more than 120 years, we have been educators, innovators and advocates for the public and each other, leading the way to the best possible medical and surgical eye care. Our EyeSmart® program is a preeminent source of eye health information for the public and empowers people to preserve their vision. For more information, visit www.aao.org.
Contact:
Media Relations
(415) 561-8534
media@aao.org